Aluminium Wire Rod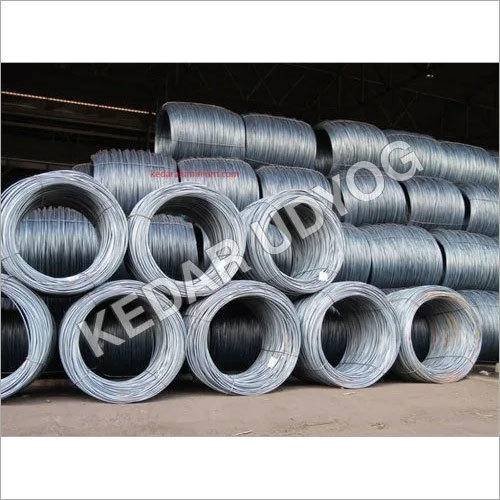 Aluminium Wire Rod
Product Description
Aluminum Wire Rods are produced by many different processes such as coiling, extrusion, rolling etc. These are applicable for many electrical transmission applications and boast of superior conductivity as well as non-corrosive nature. Made from aluminum, these are popular as the most economical solutions to deliver electrical power. Aluminum Wire Rods are suitable for their effective functions in commercial buildings, transportation, consumer durables and machinery & equipment. These safe, dependable and cost effective products are suitable for many electrical utility applications. The rods run into all industrial standards and ensure optimal construction and durability. They are produced with extrusion as well as process of rolling. The layer of aluminum oxide on their surface them them tolerant to rust.
Key Points:
Offered with high conductivity properties.
Have the capacity to conduct electricity more efficiently.
Known as the optimum indicator of infrared and ultraviolet beam.
Environment-friendly and recyclable in nature.